About Asthra Senior Living Home
Asthra Living is the Best
Hospitable,comfortable and Luxurious  Senior Citizen Care Home in Chennai
Asthra senior living home is evaluating the quality level of elderly care service in Chennai. Improving on the manner in which seniors get quality service, Asthra senior living home provides numerous different services exclusively for seniors at the comfort of their homes. The patients at Asthra senior living home are made to feel like their home. They are never permitted to feel lonely or neglected . They are offered more than adequate range for physical and mental relaxation. The Staff have been prepared to treat them with affection, regard and care.
Asthra senior living home was destined to elder old care with a powerful biological system of medical services arrangements with affordable price. Asthra senior living home is one of best elderly care services in Chennai.
We realize that dealing with the elder at home is a lot more secure choices in such uncertain times. With our best in-home elder care services, Asthra senior living home guarantees that your parents appreciate, healthy and very much oversaw way of life in your absence.
The Best place to provide your parents with the utmost comfort like:
Ergonomically Designed Bedrooms

Controlled Air Condition

Urbane Bathroom and Toilet Features

Emergency Call Button and Alarms

24×7 Security System with CCTV

Housekeeping and Laundry Services

Transportation Services

In-house Salon

Television with DTH facility

Video Conference Facility to Connect with Family

Assistance for Banking & Financial Services

Specialty Consultant Visits

Hospital Services

24×7 Internet Facility

Splendid and Comfortable Dining

Community Kitchen
Asthra senior living home is mainly we work with many customized plans and quality like;
Meal Planning For Elderly and Senior Adults with hygienic food quality. we even provide pure veg on request.
Our qualified and trained nurses will be available for 24/7
Our professional doctors will be available on call service
Seniors with restricted motivity can still enjoy a variety of activities.
Routine Doctor check up and Consultation
We provide a peaceful infrastructure to ensure a healthy and happy life in safe Environment
Prime location-Evaluating spatial accessibility to General Hospital
We provide a best comfort care
Affordable price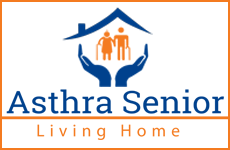 For more details visit our facilities Online – NOW!!
Our main goal is to give the elderly an existence with respect and certainty, and guarantee complete peace of mind for their children's. We have a profoundly qualified and trained team of senior care specialists that give extraordinary consideration service as well as deal with them like their own loved ones
To establish ourselves as a one-stop solution for the care and recovery of the elderly persons of our society by offering facilities and services for the seniors who are independent or dependent.
Our mission are centered on the holistic wellness of older adults — putting their wellbeing and dignity at the forefront of all we do.
Asthra Assisted Living Home | Independent Senior Living facility on Porur
Asthra is one of its kind assisted living home in India, tuned specific to your individual needs. We are here to provide quality lifestyle through customized focus and carefully nurtured living that echoes your expectations.
Our Services :
✔️ Short Stay
✔️ Long Stay
✔️ Post Hospitalization Care
✔️ Rehabilitation
✔️ palliative care
✔️ Nursing Home
✔️ Home Care
Asthra is a premium assisted living facility for elders with senior-friendly infrastructure, technology-driven care, and a peaceful environment.