Where Golden Years Flourish with Care and Comfort
Asthra Senior Living Home – Pondicherry
Welcome to Asthra Senior Living Pondicherry, where golden years bloom with joy and comfort. We are Pondicherry's cherished haven for seniors seeking a serene and supportive retirement lifestyle.
A Wonderful Place for Seniors to Enjoy Retirement
Nestled in the heart of picturesque Pondicherry, our senior living community stands as a beacon of tranquility and care. We offer a range of accommodation options to cater to your preferences, from independent living apartments to assisted living and skilled nursing care.
Why Choose Asthra Senior Living Pondicherry?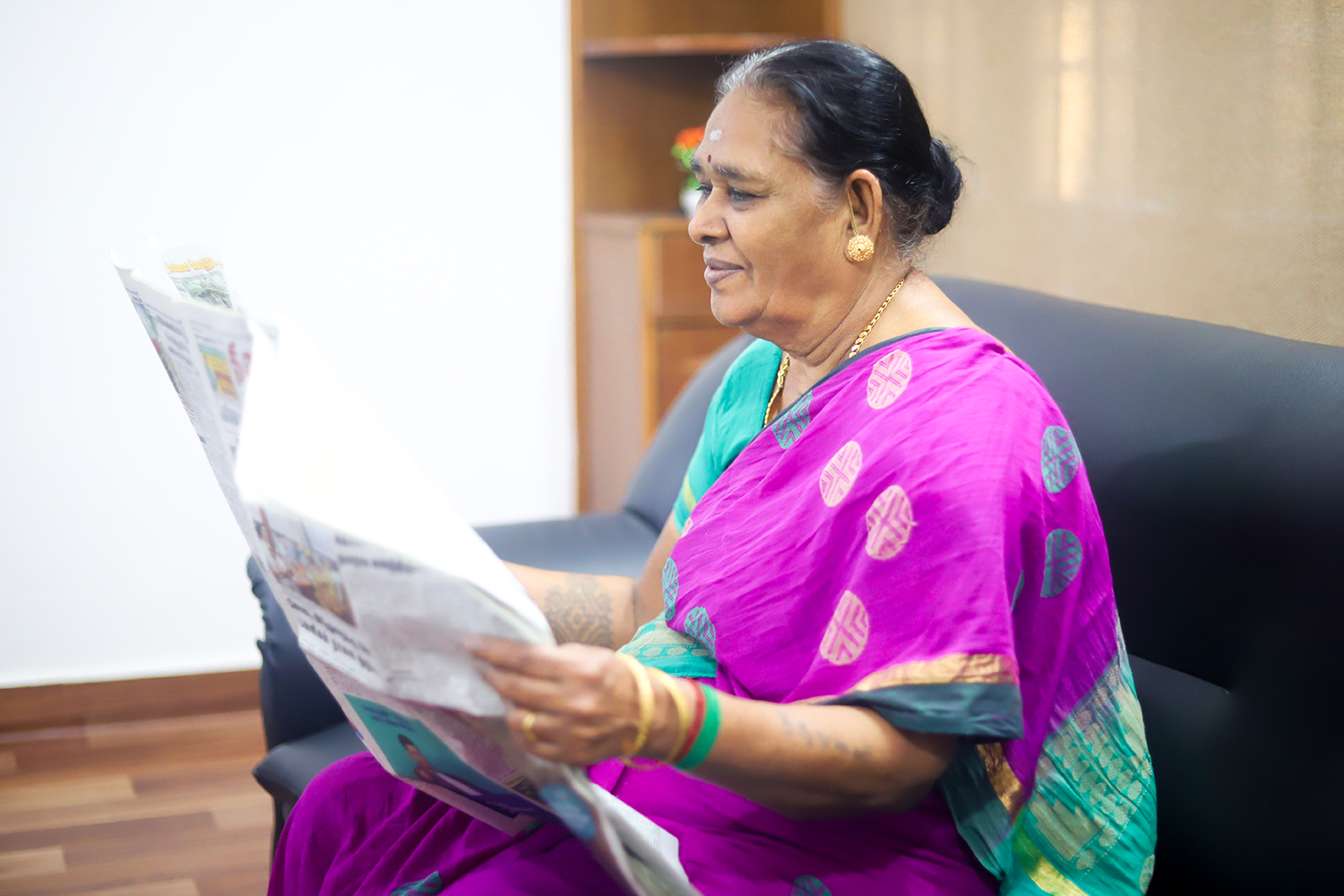 Our Comprehensive Services
Discover Pondicherry's Beauty and Culture
As a resident at Asthra Senior Living Pondicherry, you'll not only enjoy the warmth of our community but also have the chance to explore the unique charm of Pondicherry. Stroll along the serene beaches, savor delicious local cuisine, and immerse yourself in the town's rich culture and history.
To learn more about Asthra Senior Living Pondicherry or to schedule a visit, please get in touch with us at +91 73583 88502 (or) reachus@asthraliving.com Our friendly team is here to answer all your questions.
I enrolled as a guest in this place to have
post operative care
after eye surgery. I must say it was a
pleasant experience
for me. The staff attending to the guests at this place were very
dedicated
, took care of the guests according to their needs based on the condition of guests. I was satisfied with the facilities in the home and they were up to
good standards
.