Assisted Living in Chennai
What is Assisted Living Facility?
Assisted living is a residential choice for Elderly People who need assistance with a portion of the exercises of day to day residing — things like preparing dinners, getting to the restroom around midnight, keeping house, and venturing out to arrangements. An assisted living facility services might be a good decision assuming you want more personal care service or in an independent residing or retirement community time, however you don't need to bother with the medical care and supervision of a nursing home.
We provides a best Assisted Living Services in chennai. Our Vision is to assist Elderly People with top class facilities and management with their geriatric ages in a friendly environment.
Our care provider can assist them with everyday exercises, for example, washing, dressing, preparing, cooking and eating so they will not need to strain themselves over these things. Moreover, our care provider will give your love one free time to take rest and They will enjoy in their hobbies and more activities , lessen pressure in regards to finishing things and check the gamble of injury and falls related with any physical Chores.
Asthra senior living home - one of the best extravagance senior living homes in Chennai, not entirely settled to give a significant residing experience to seniors in our expertly overseen senior well disposed home with tidiness and healthy nutrition
Asthra senior living home is mainly we work with many customized plans and quality like 
Meal Planning for Elderly and Senior Adults with hygienic food quality. we even provide pure veg on request.
Our qualified and trained nurses will be available for 24/7
Our professional doctors will be available on call service
Seniors with restricted motivity can still enjoy a variety of activities
Routine Doctor check up and Consultation
We provide a peaceful infrastructure to ensure a healthy and happy life in safe Environment
Prime location-Evaluating spatial accessibility to General Hospital
We provide a best comfort care Affordable price 
Affordable price
Why To Choose Asthra senior living home?​
Air Conditioned Rooms
High Speed Wifi Internet
Emergency Nurse Call & Monitoring System
Emergency Doctors Facility
24/7 Security
24/7 Power Backup
Healthy Meal Plans
Laundry & Housekeeping
Engaging Recreational Activities

Asthra senior living home gives nursing care to the elderly and recovering patients. We continually help, improve, support and guide our patients in the excursion of quicker recovery . The comfort and improvement of our patients are our primary goal. Also, all our endeavors are focus on patient's personal satisfaction.
Patients who need nursing, medical, social or therapeutic treatment or help with the fundamental exercises of day to day living. Asthra senior living home has assisted everyone of the patients with recovery easily and securely.We give an elevated expectation of Nursing care services.We provide a high standard of Nursing care services. Our qualified and expert Nurses will be available 24/7.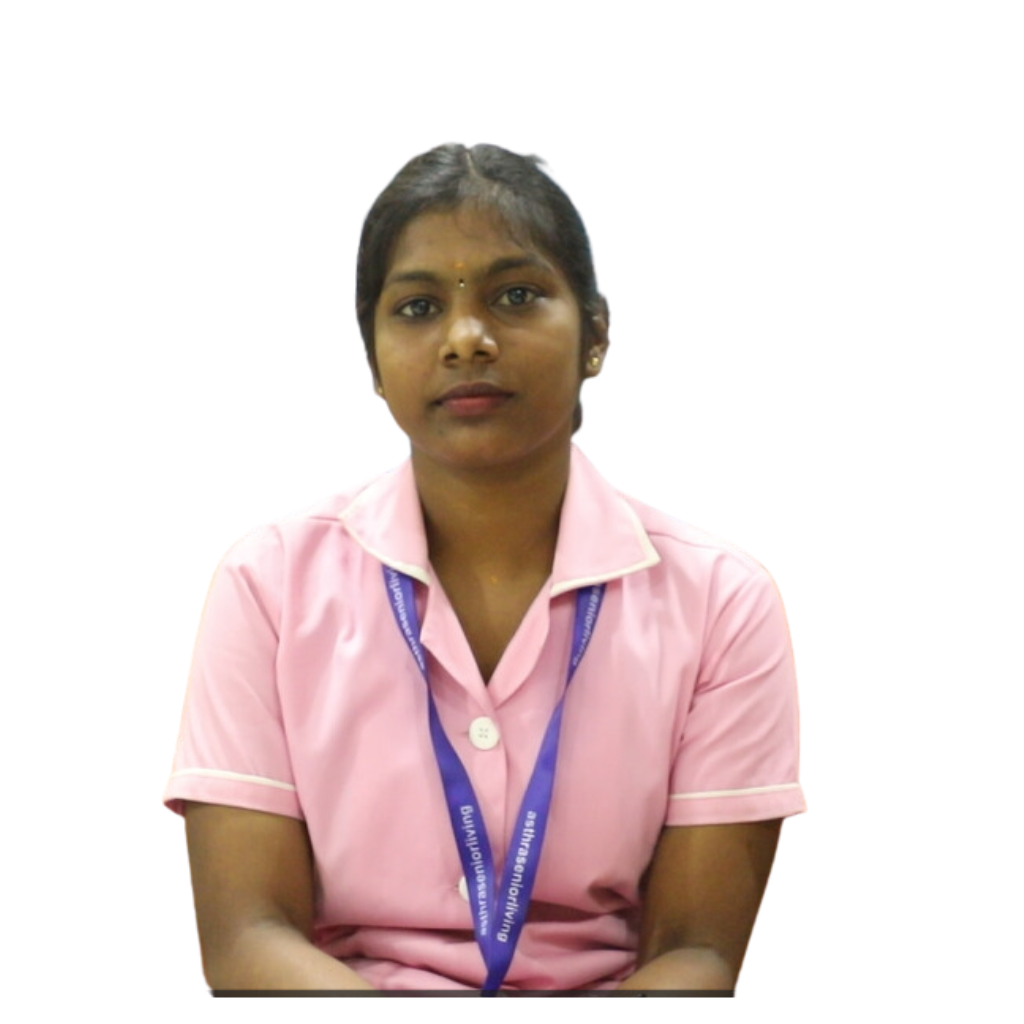 Occasionally, you will bound to consult with a doctor for general health concern check ups , occasional fever, acute sicknesses, chronic illness, and more. we are genuinely feeble and really like to remain at home and, surprisingly, a visit to a Doctor appears to be a difficult assignment. Assuming that given a choice we would be prefer to lean toward a Doctor to give a visit, as opposed to we visiting him personally. Our professional Doctors are available on Call any time 24/7.
Palliative Care Service is a medical services specialty that is both a way of thinking of care and a coordinated, exceptionally organized framework for conveying care to people with life-threatening or debilitating illness from diagnosis till death and then into bereavement care for the family.
Palliative care services further develops medical services quality in three spaces: the help of physical and emotional suffering ; improvement and reinforcing of the course of patient-doctor communication and decisions ; and confirmation of facilitated congruity of care across numerous medical Services. We generally focus around giving personal satisfaction and make them comfortably in dealing with their difficulties.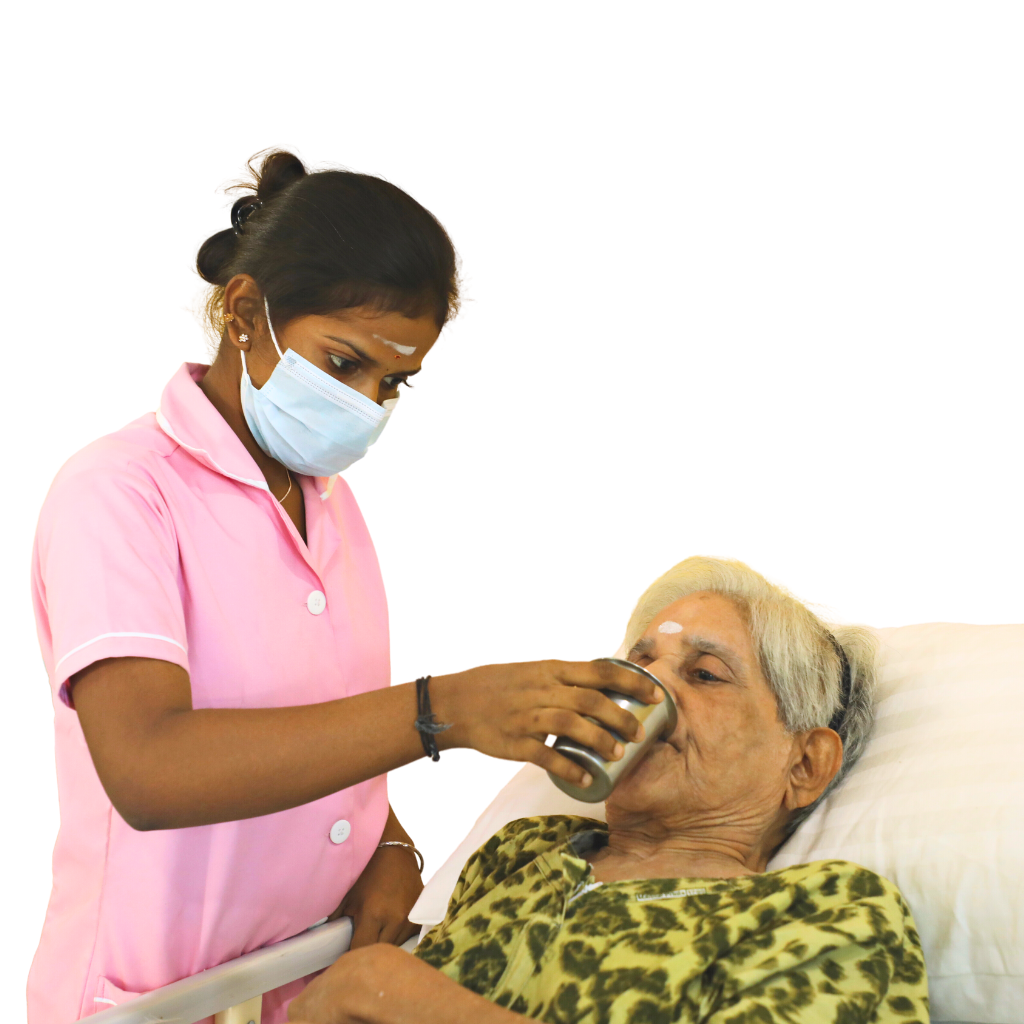 Asthra senior living home is here around for you and your parents, from handling basic crises to routine undertakings. Do your parents require a dependable emotionally supportive network? Look no further. Asthra senior living home is here around for them. Our Elderly Day Care services will provide 100% satisfaction to our patients.